- Marks eggs suitable for outdoor!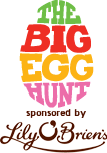 How To Bid
Introduction
Bidding online is much the same as bidding for an item in an auction room in the real world. But for those of you who have not taken part in an online auction this page will address how the process works. We bet most of you are very familiar with the eBay bidding… this is not very different, only few exceptions such as the bidding engine which is a simple bidding system, the highest bid is the current bid, different from eBay where there there is a proximity bidding engine, bids are placed by bidders in increments above the previous bid.
The one interesting feature to note on our site is that bidding updates in real time. This means you do not have to reload or refresh the page to find out what the current highest bid is. The page will update automatically every ten seconds. This means your winning and losing status will be updated in real time as bids are entered by other users against your own bids.
Bidding
The most important part of an auction is the bidding. This online auction site works as a simple auction. This means bidding for an item starts with an opening, (in our case €100), price determined by the auctioneer and bids are placed by bidders manually with a minimum increment of €50 up to €2000 and €100 over that. At the end of the auction, the highest bid wins.
To bid in the first place you have to register with us. This means we know who you are and that you understand and accept our terms & conditions. Once your registration has been accepted you can begin bidding.
Bidding is made very simple: you must bid at a higher amount than the current bid as long as it is greater than or equal to the current bid plus the minimum increment. Once you press the 'Bid Now' button your bid will be placed in the system and all users will see the change in current bid on the webpage and on the history bid under the 'Bids' tab.
Tracking your own bidding history
For the lots you are bidding on you'll be notified by email every time you've been outbid so you can go back and do more bidding! The bids history is always available by selecting the 'Bids' tab.
Have I won?
Once the auction has finished and you have the winning bid, you'll be notified by email about that together with details about payment and shipping.
Finding Lots
Finding the items you are interested in is very important to you. Users can simply check all lots list by clicking 'View All' button or they can use the search tool; one can search by artist or by egg title.