- Marks eggs suitable for outdoor!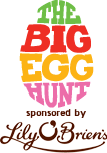 Eggspedition to the Moon by Frank O'Dea

    

  	

      	      	       

  	

Starting Bid: €100.00

      

Going for 
 €150.00       Winning: oasisfan

                      

Ending On: March 28, 2013 5:00 pm

Stop auto-refreshing Bids? 

      

      	



Frank O'Dea is achieving a growing recognition from art buyers in Ireland and internationally with his works in private and public collections in the UK, Switzerland, Germany, Japan, USA and Australia. Frank works from his studio based in Clontarf and at his art gallery – Balla Bán Art Gallery, located in Dublin's Westbury Mall (off Grafton Street) .




Working with oils he has developed his own unique style where bright colours and simplicity are featured in his paintings. Regular themes include musicians, fashion models, lovers, and cafe/bar scenes and some quirky subject matters of everyday life as well as abstract works. More recently he has started to work on a series of lunar landscapes and unconventional art pieces.




As well as the Balla Bán Art Gallery, O'Dea's art is also on permanent display at "Il Fico" Italian Restaurant on Chatham Street (off Grafton Street) Dublin 2 as well as "D Four Urban Cafe" in Upper Baggot Street.


       	

                    

			

oasisfan bid €150.00 on March 3, 2013 12:44 am
             	

         	

          

Enter your email below to get notifications of new bids placed on the above item.

            

            	            

           	

	

    	

      	

          	

Shipping Details

              

Shipping: Shipping not included & depends on destination

              

From: Ireland

              

To: Worldwide

        	

          

          	

Payment Details

              

Winner will receive PayPal payment link via email.