The Hunt
Easter 2013 will see the biggest & most interactive public art display Ireland has ever seen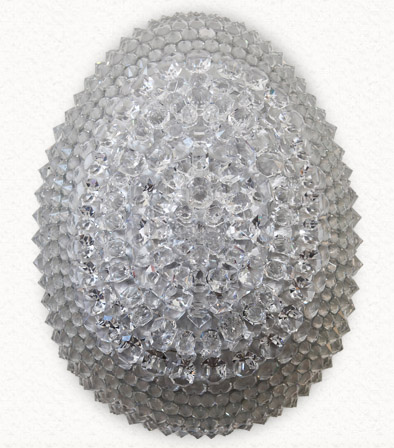 The Big Egg Hunt 2013 will be Ireland's biggest and most interactive public art display where 100 exquisite and uniquely crafted eggs designed by leading artists and celebrities will take over the streets of Dublin. The Eggs will be placed in key locations in Dublin from the 12th February (Pancake Tuesday) to the 15th March after which they will be brought to one central location and displayed for one week.
During the period 12th February to the 15th March the general public will be invited to take part in Ireland's biggest Egg hunt. An iSpy booklet is now available containing pictures of the Eggs as well as clues and maps to find the eggs. The Public will be asked to find at least 20 of the Eggs enter a draw for a number of prizes which include a Diamond Bracelet, a Giant Chocolate Bunny, a Year Supply of Chocolate and VIP Tours of the Lily O'Brien's Chocolate Factory.
» download entry form
During the period of the Egg hunt there will be an online auction for the Eggs and the event will culminate in a Gala Black Tie Ball at the Four Seasons Hotel Dublin on the 23rd March where the top 30 Eggs will be auctioned live. This event will bring old and new together by uniting the tradition of the egg hunt with cutting edge technology and beautiful art, which will be a first for engaging mass participation in this way and on this scale.
We are so excited to be making high-end art accessible to all and we do hope you will take part in this truly unique event and help us to raise funds for the 300 babies nationwide currently under our wing.